July 29th, 2011
Thinking of tackling the complex, time-consuming and emotional world of real estate on your own? Think again.
The sale of your home is one of the biggest financial transactions you'll ever make in your life. No one would ever try to manage a major tax, or legal problem on their own – they bring in the professionals. The same goes for real estate – when you're buying or selling your home, the only choice to minimize risk and maximize your financial potential is to bring in the experts.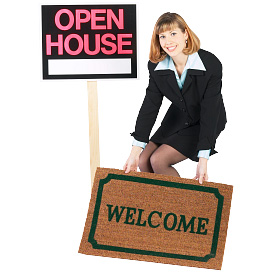 Your expert is a REALTOR®, who is a member of the Canadian Real Estate Association. Your realtor is subject to a high degree of professionalism, ongoing education and Subject to a Code of Ethics and Best Business Practice. Realtors treat all members of the transaction fairly and come to you with the highest level of knowledge of the market you're buying or selling in.
In the last ten years, using a commission-free service to buy and sell property became available in Alberta. The premise appears easy and profitable – you list your home without the aid of a realtor and get to keep the entire sale price of your home to yourself!
The truth is, selling your home is a full-time job and when buyers see a Com-Free sign on your lawn they think – 'cheap and fast deal'. Without the knowledge of an expert, buyers believe the home is, or should be, listed below market value. And, when you list your home on your own, your ability to market to the widest market of potential buyers is limited. When it comes to negotiating the sale without a mediator who is trained to navigate contracts, commission-free buyers and sellers are often involved in a financial transaction they cannot handle. The end result usually ends with bringing in a realtor anyways. Or, the worst-case scenario – you lose more money than you would of spent hiring a professional.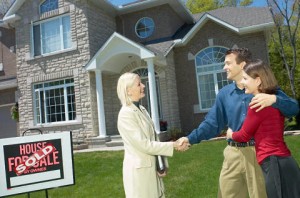 Leave the buying and selling of your home to a property specialist who cares. More reasons you should never bear the burden of the housing market alone:
THE MARKET
Realtors provide you with a CMA – a competitive market analysis. Your CMA provides up-to-date information on market trends and recent sale prices in your area. With this knowledge, you and your realtor can price your home competitively to attract the most buyers at the best price.
Realtors provide a detailed marketing plan for how they plan to sell your home. The marketing plan could include listing your home online and in newspapers, buying ads, distributing brochures and hosting an open house.
For buyers, realtors have key inside knowledge about potential neighborhoods. They know about noise levels, zoning, schools, taxes and resale value. Realtors possess information to ensure you buy in your ideal location.
ADVERTISING
Realtors recommend the necessary repairs and cosmetic changes to present your house in the best condition. Realtors are experts in the staging of a home to ensure a quick sale at the best price.
A realtor has a network. They advertise your property not only to the public but through their network of brokers and buyers. Their established network of contacts ensures your property is maximized to its potential ensuring a quick sale at the top price. A common misconception is that properties sell solely through advertising. Properties sell through an agent's past clients, fellow realtors, family, friends, referrals, and personal contacts. Realtors don't allow strangers into your home, they pre screen clients before arranging a viewing
More than 50% of the time homes sell cooperatively. This means, another realtor brings in the buyer. Having a realtor represent you, means they abide by a code of ethics that ensures you are protected and your agent always acts in your benefit.
Realtors have full access to the Multiple Listing Service, Canada's most powerful real estate listing service which ensures your home is marketed to the right buyer.
FINANCING
Realtors are experts you can maximize your buying power by evaluating your savings versus your borrowing capacity. Realtors put you in touch with the financial professionals and lenders who maximize your potential to get the best property for you at the best price.
Realtors objectively price and evaluate buyer proposals. Realtors don't have the emotional stake you do in your home, which can get in the way of closing with the best deal. Realtors price your home to attract the best, and right kind of buyers. Realtors also evaluate buyer's proposals without compromising your market position. Proposals get complicated, they involve appraisals, financing, inspections and closing costs – all details you'd never want to manage on your own.
The closing of a real estate transaction is intricate. Realtors negotiate possession date, repairs, furnishing and appliances. Realtors put you in touch with the best professionals to ensure the inspection and final financing and legal details are taken care of right, the first time. Realtors also provide due diligence on the title of your property. Title belongs to the owner of the property but can get confusing with past owners and rights of access. Your realtor, along with attorney, helps to make sure you are protected every step of the sale process.
Overall, when you hire a realtor, you are PROTECTED. Realtors adhere to a code of ethics and professionalism. Realtors possess insurance to protect you from errors and omissions or the rare occurrence of fraud or breach of trust. The business conduct of all realtors is supervised to ensure compliance with Alberta law.
When you are buying or selling – a REALTOR® is the only choice.